How do I enter a promotion code for my order?
Promotional codes and coupon codes are entered during the final checkout screen. See the desktop screenshot below.

Enter coupon code and apply promo. The coupon will update your cart total automatically! Non-eligible fabrics will not be included so if it doesn't seem right make sure you don't have one of our
excluded fabrics
in your cart!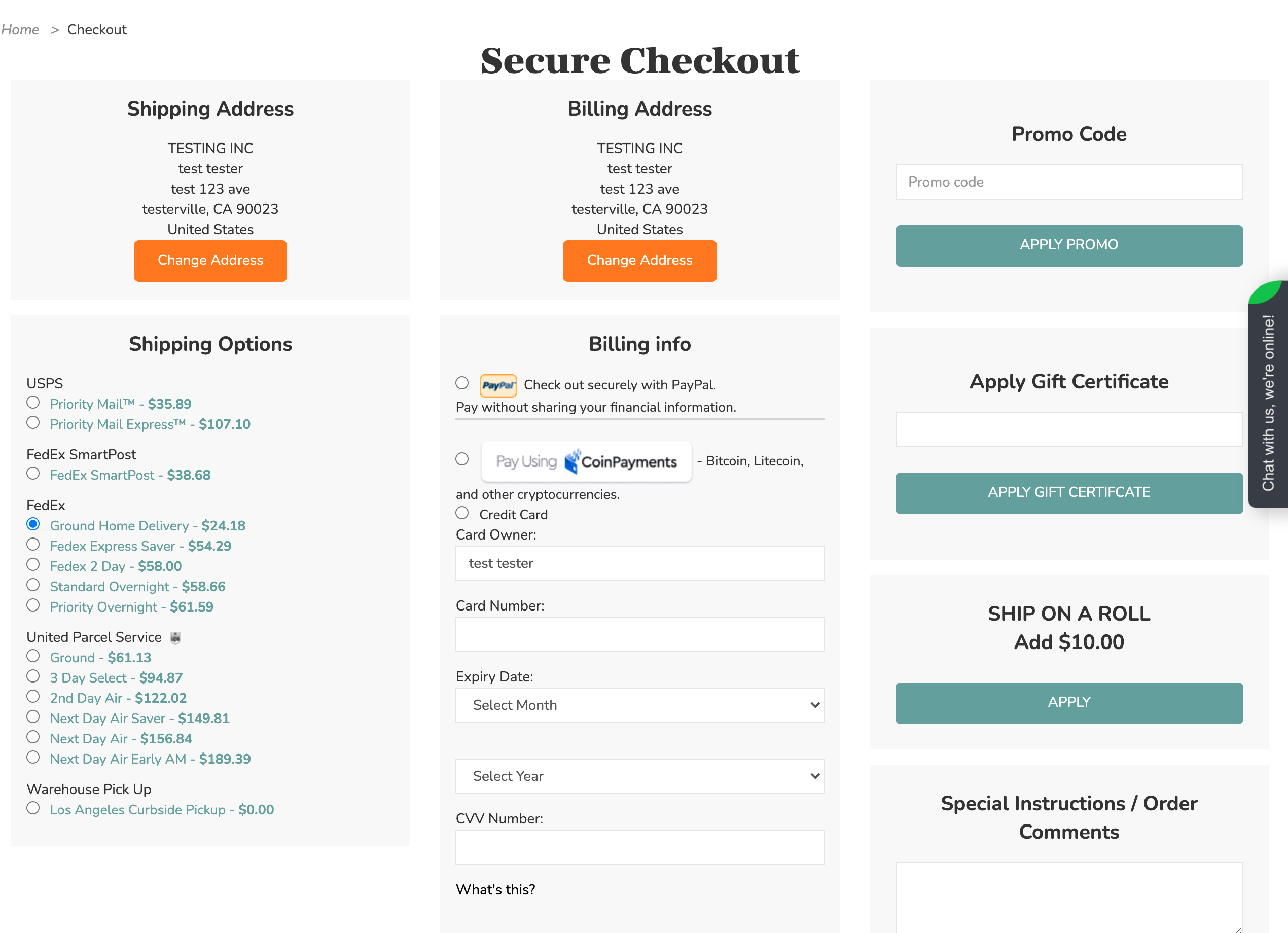 Final checkout screen on desktop.
Related Articles

Can I Change or Cancel An Order?

Your window to change or cancel an order is not a set amount of time. Our policy is this: No changes are allowed once processing has begun. For us, "PROCESSING" status begins once any of your fabric order is cut. NOTE: if you cancel the order after ...

What is the order process and timeline?

Typically, we begin processing your order (note: this means cutting) 24-48 hours after the order has been placed. Sometimes, if we are slow orders will be processed in the same day. If you have any questions then you should reach out to our ...

Checking the Status of Your Order

Checking of the status of your order can be done by logging into your account. Once it has been shipped you should see a tracking number for the carrier you chose at checkout. That should give you the latest information about the status of your ...

How to order samples

Ordering samples is very easy! We created a dedicated button to ordering samples in both our actual product pages and in our "quick view' option as well. Just add it to your card and proceed to check out. There is a 99.9% chance that your sample ...

How to Estimate Shipping Costs

You don't have to create an account or proceed all the way to checkout to get your shipping costs. We make it easy to budget your fabric purchase including shipping. The process is easy: Add all the fabric yards you want to purchase to your ...